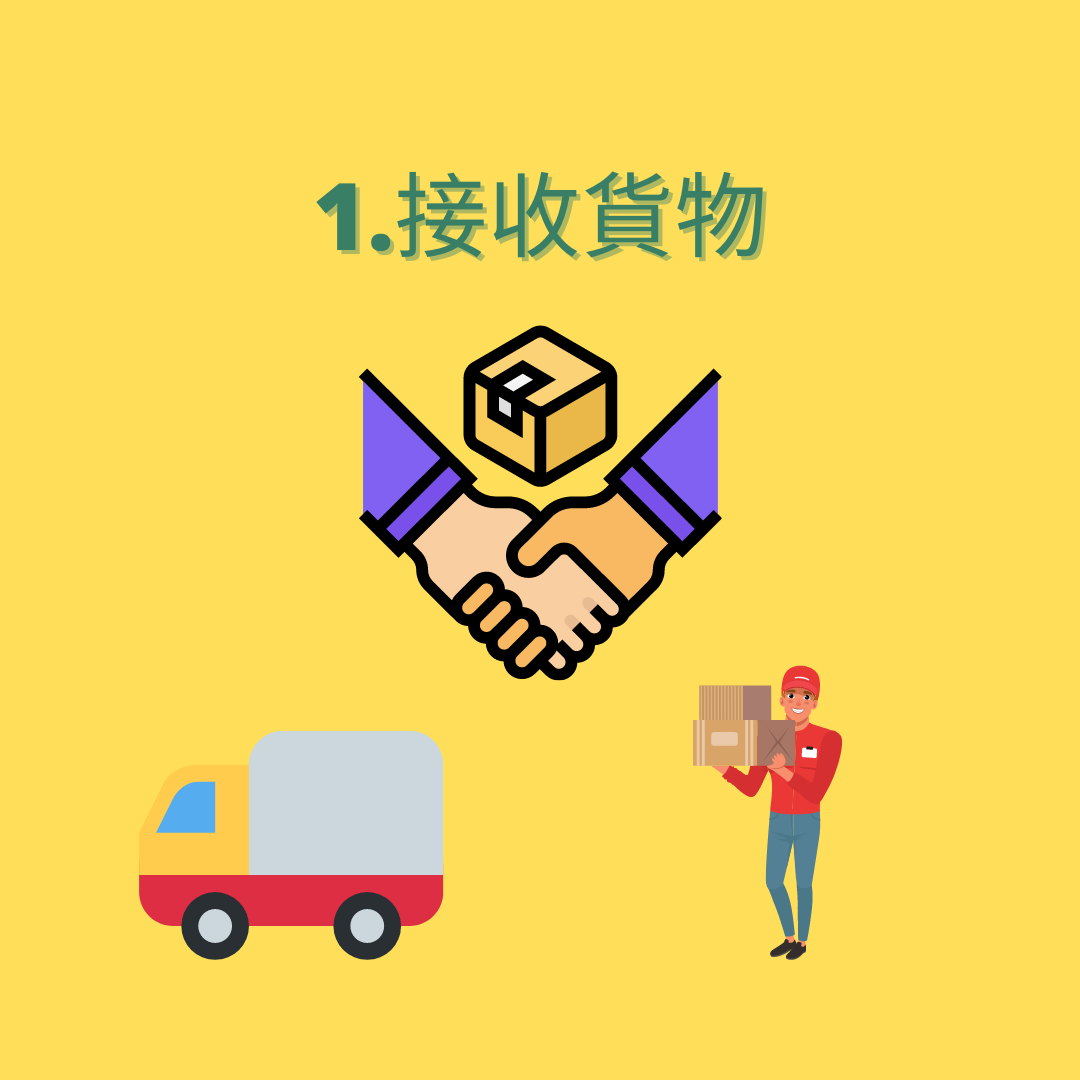 SBBOX HK
SBBOX HK 順便寄存交收點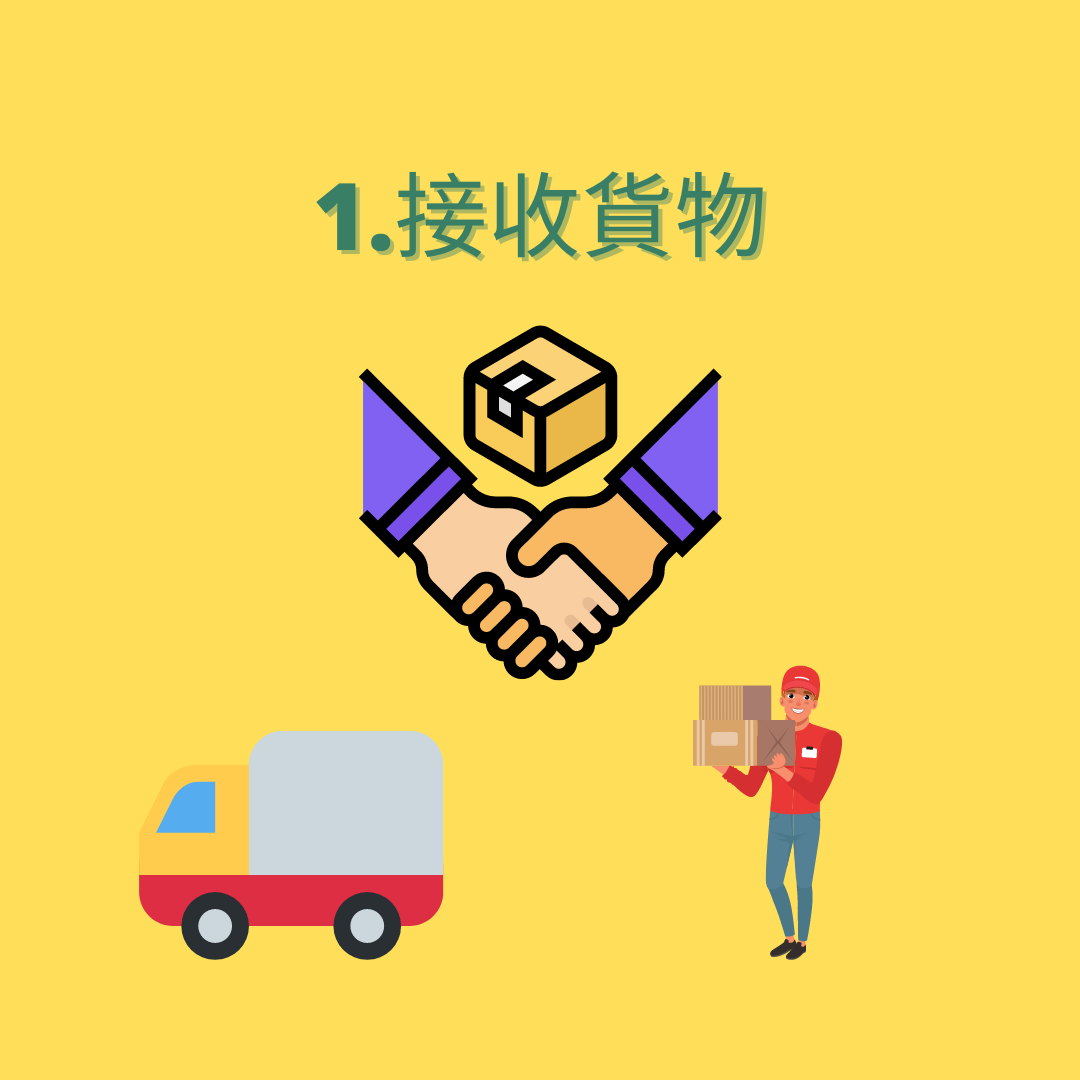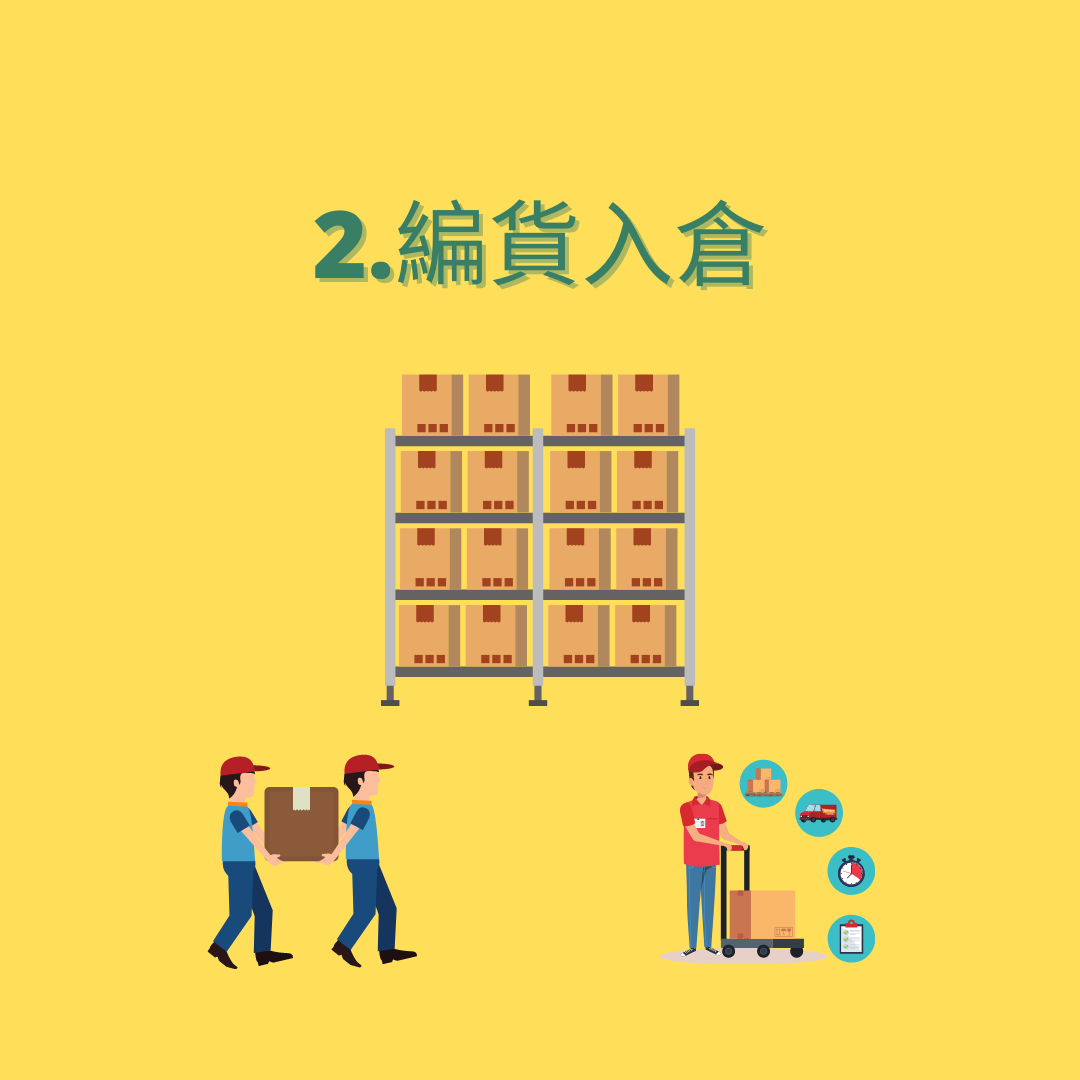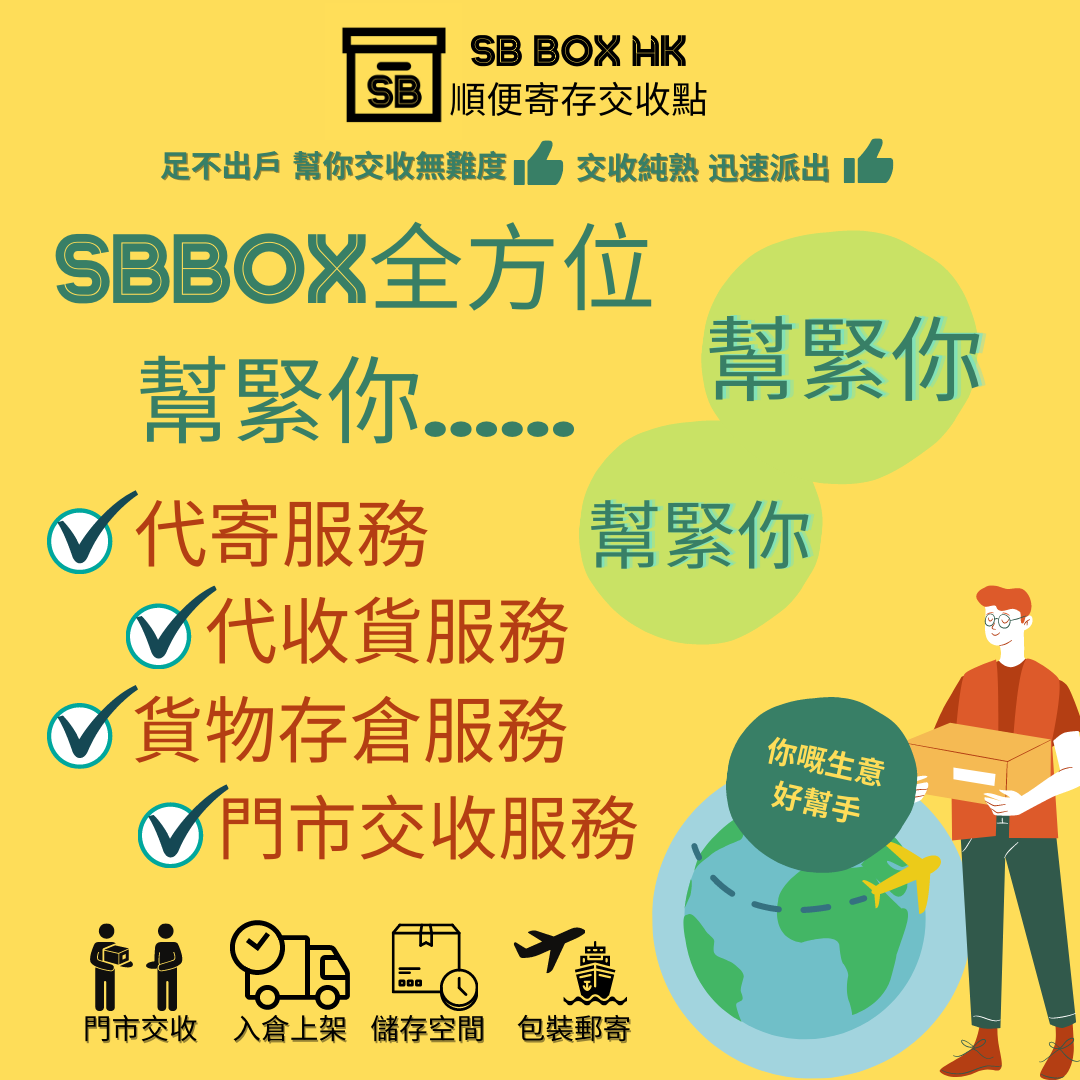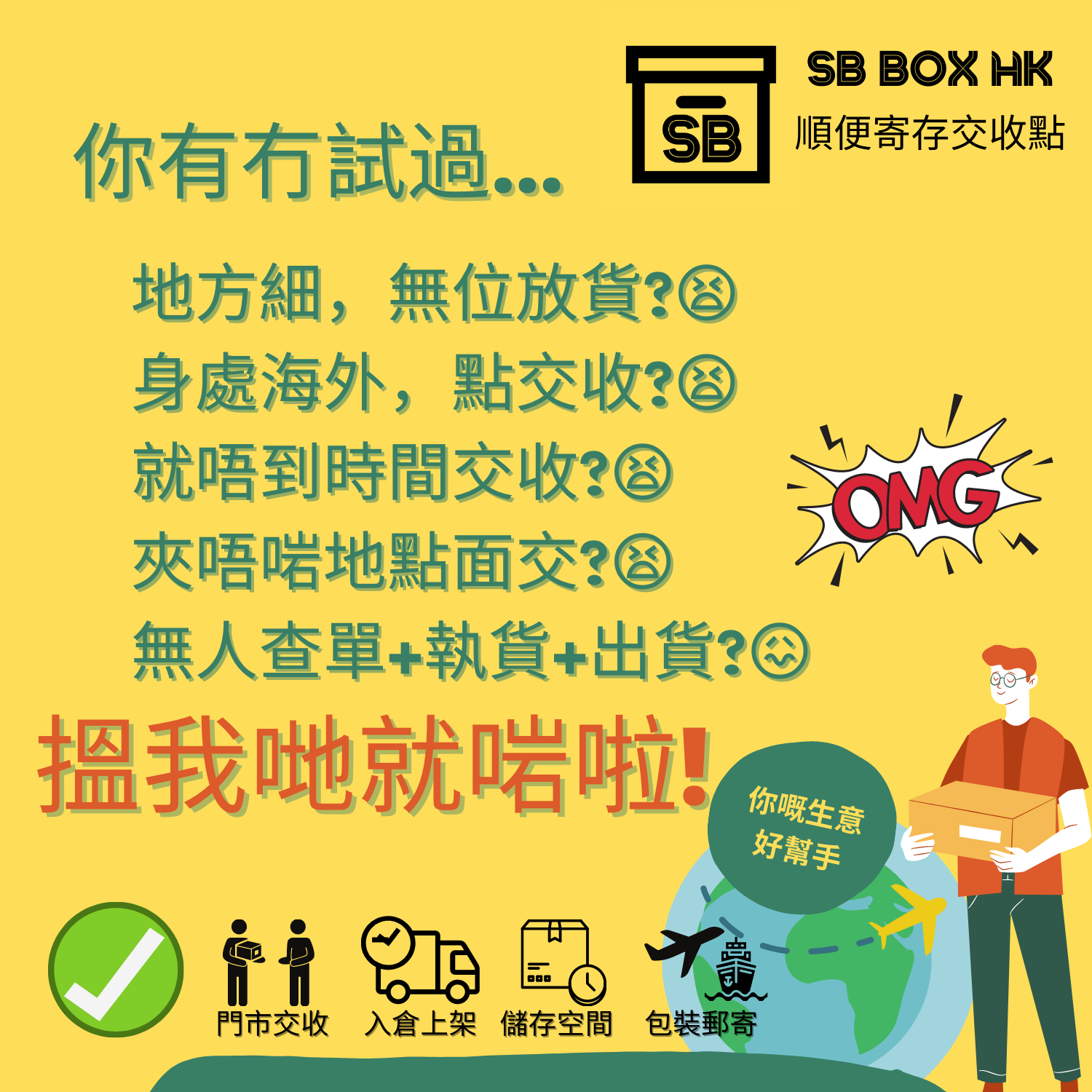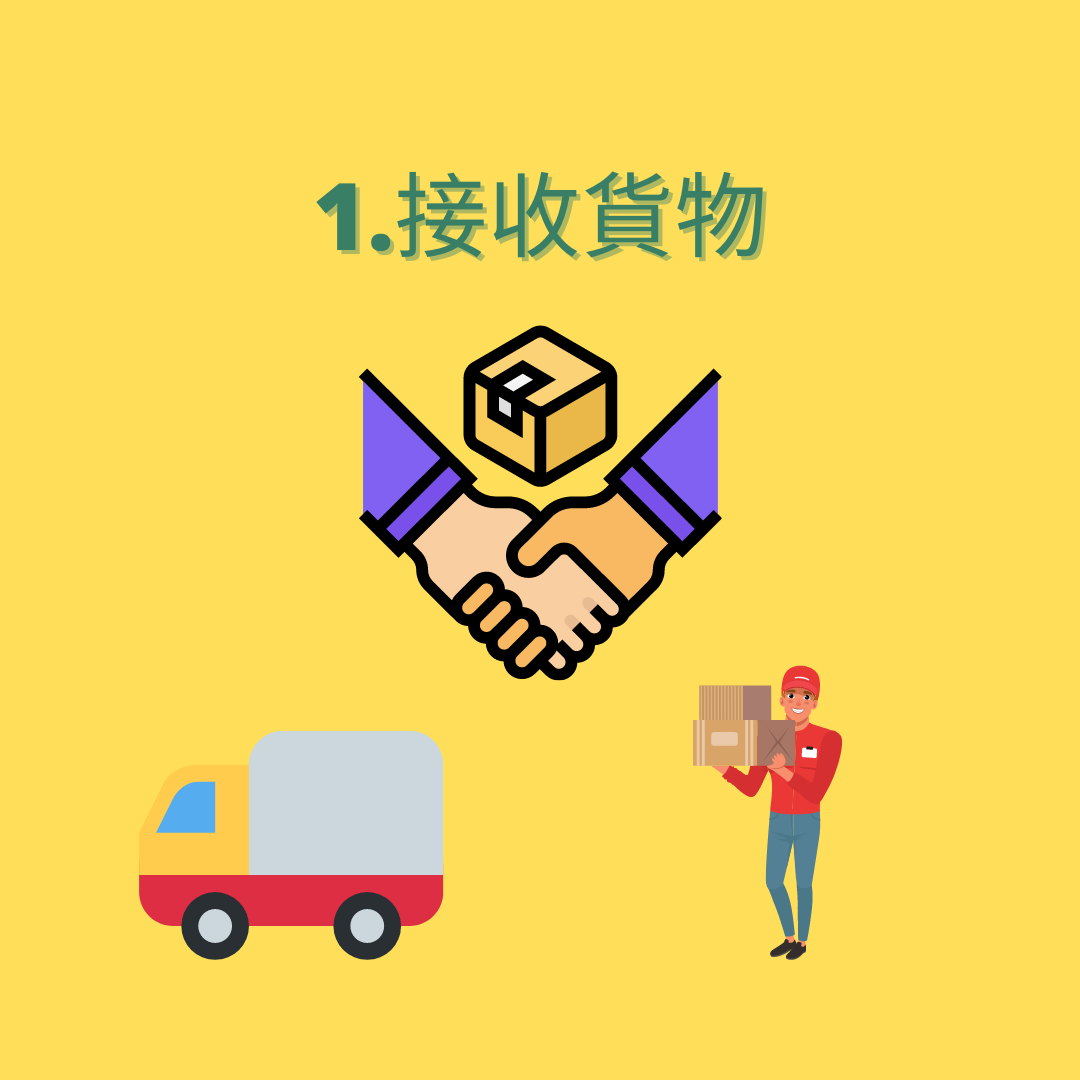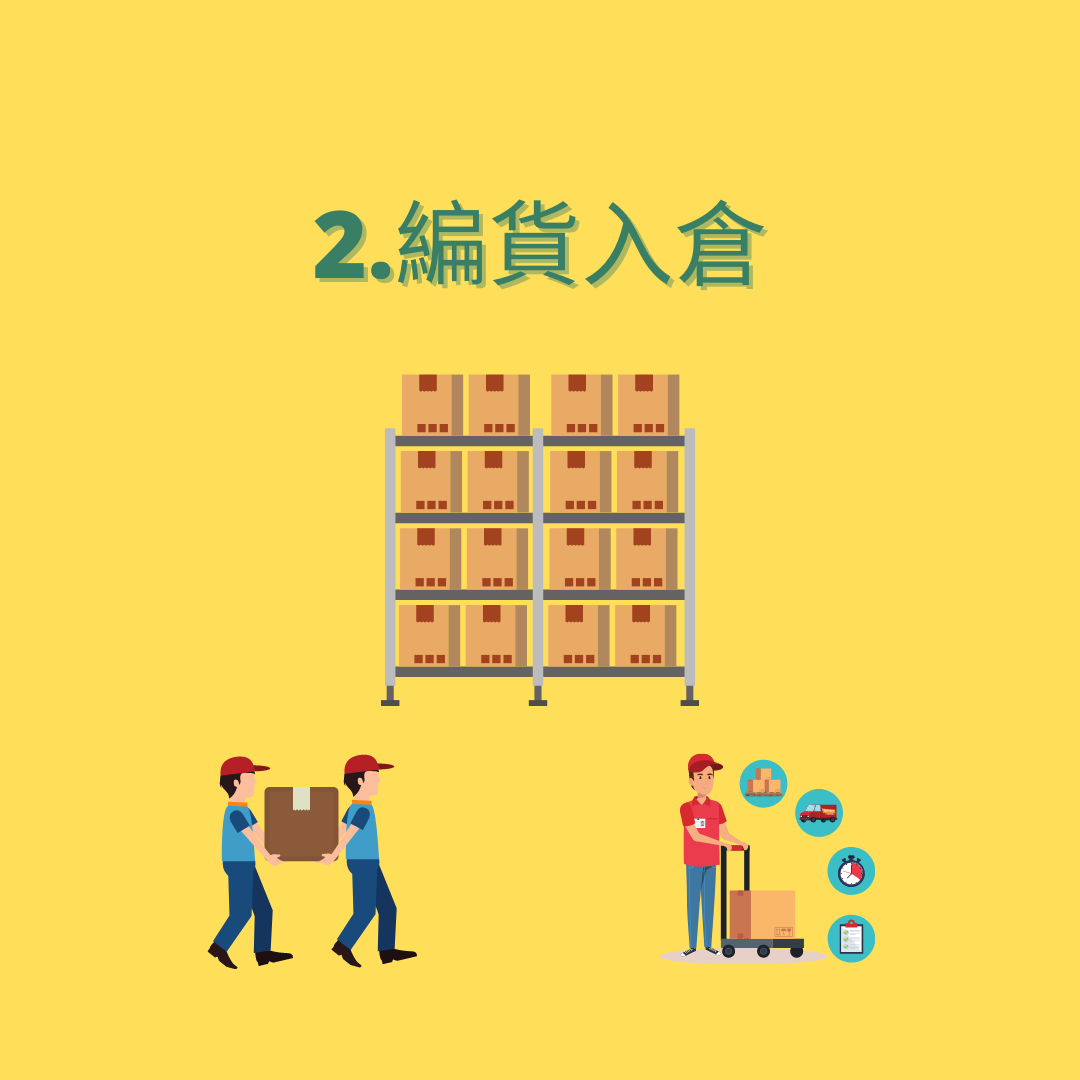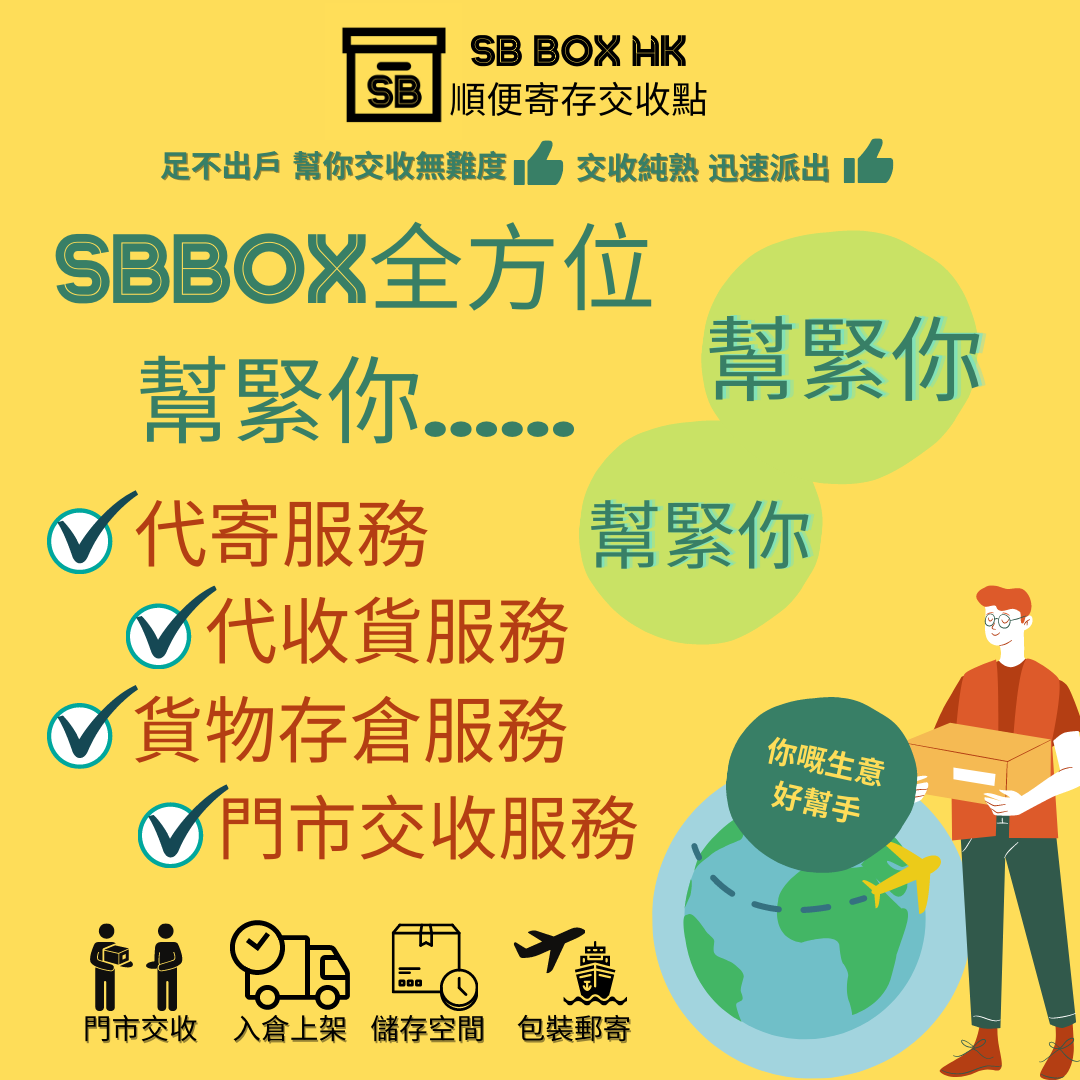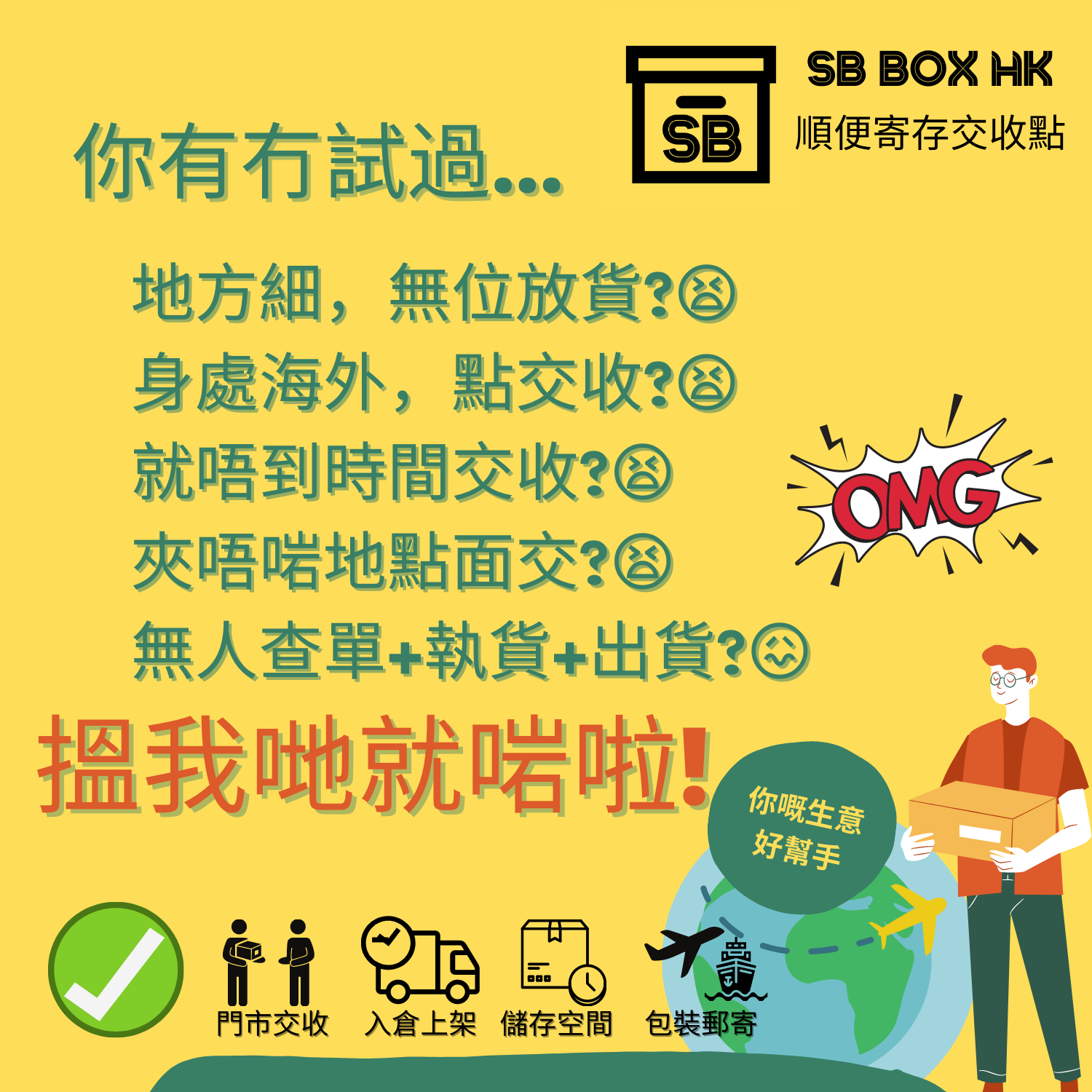 Business Details
一站式網店物流服務 為各商戶 手作店 市集檔主 駐海外代購 提供存倉 收貨 出貨 包裝 代寄 / One-stop-place provides storage & logistic solutions for online / handmade / small businesses
你有冇試過...
地方細,唔夠位存貨?
就唔到時間同客人交收?
夾唔啱地點同客人交收?
身處海外,無人幫你交收?
無時間跟單,執貨,出貨?
SBBoxHK順便寄存交收點, 專營網店物流,一站式幫你收貨、上架、儲存、包裝、出貨、交收、寄送、門市自取,令你慳時間,慳人手! 我地位處地鐵站上蓋,由荔枝角地鐵站只需要行1分鐘,省時方便。
SBBoxHK,ONE STOP Place for storage, pick up,delivery, packing,no matter you are online shops on,bulk-buy host,shopping agents or overseas.
Our storage fee is a fixed cost, and goods handling fee will be on "charge-on-demand" basis,great flexibility on business management;high frequency trader could enjoy greater discount.
We located right above Lai Chi Kok MTR station, convenient location to everywhere.